Educational Research
(Phil Wood, Joan Smith, Independent Thinking Press, £20)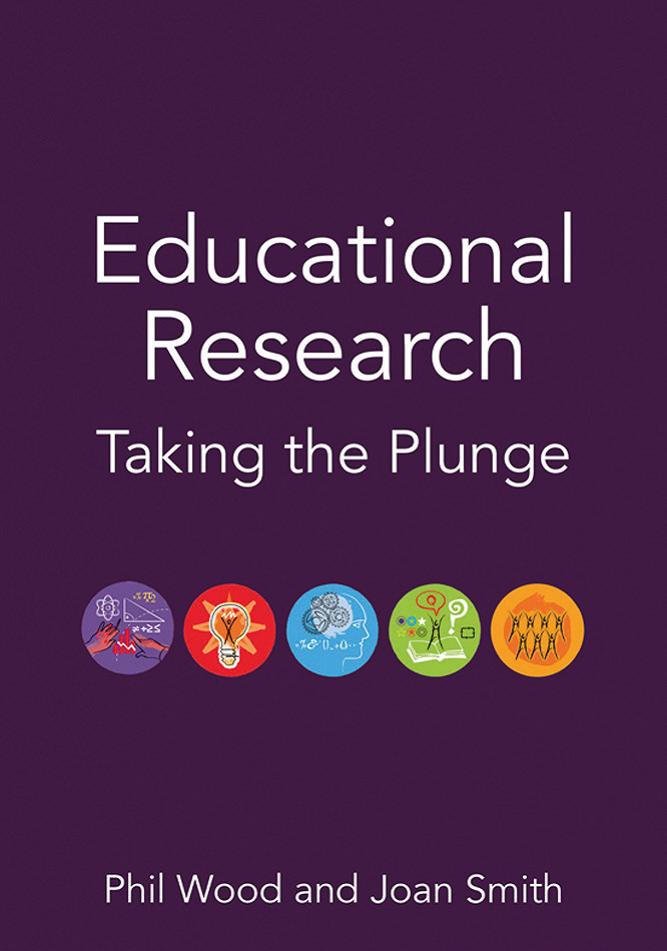 Engaging effectively with education research is something that can enhance any teacher's CPD journey – and this accessible and informative book is the perfect introductory guide whether you are looking to take a higher degree; investigate a topic in order to inform and improve practice in your school; or simply want to be able to look beyond the media headlines whenever the results of a new study related to teaching and learning are announced. Setting out the importance of a strong and transparent ethical framework from the outset, Phil Wood and Joan Smith present all the stages of what good research looks like, enabling readers both to recognise and replicate it for themselves. From identifying the right questions in order to generate the most useful responses, to ensuring your language is unequivocal and unbiased throughout, every step of the process is clearly explained and illustrated, with plenty of helpful anecdotes, case studies and models along the way.
Creative approaches to teaching grammar
(Martin Illingworth and Nick Hall, Routledge, £22.99)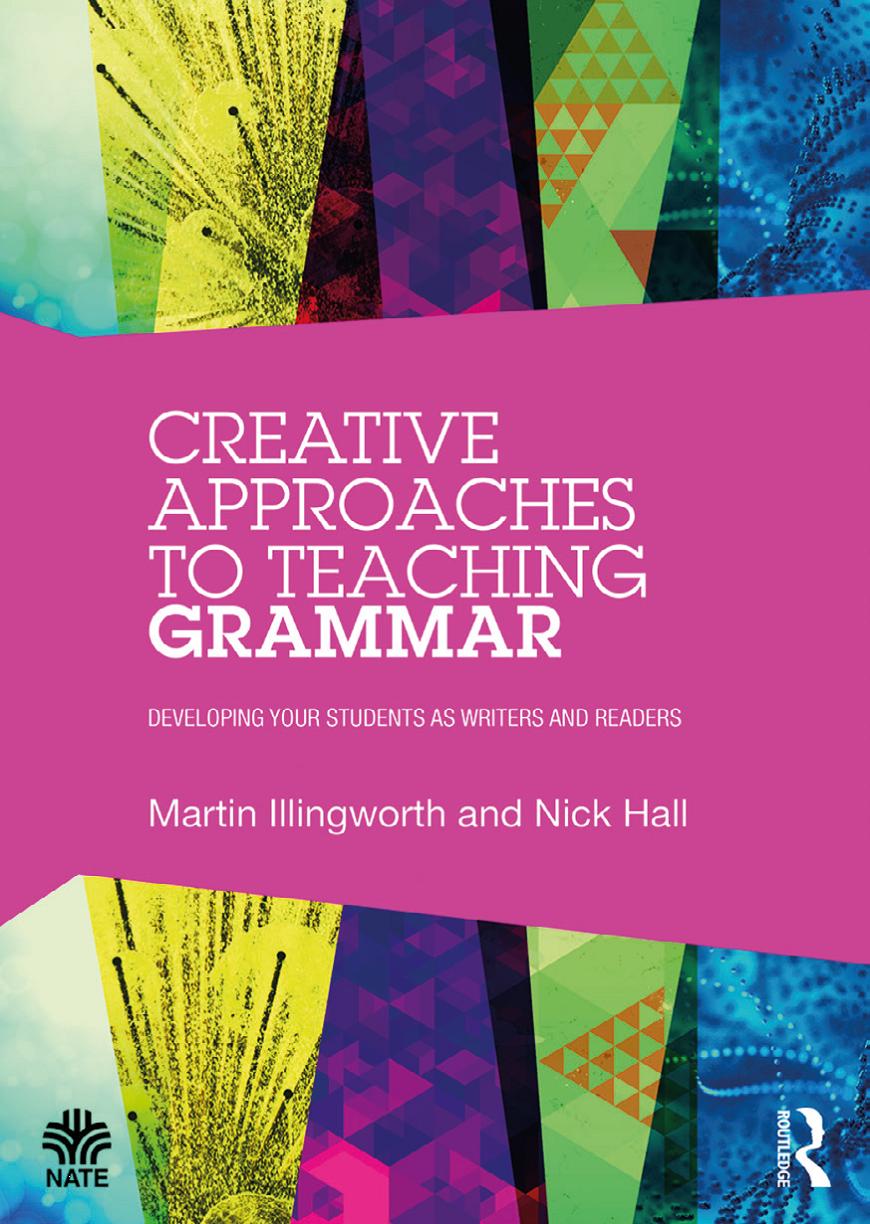 The way we teach grammar is changing; and whilst most experts agree that change is needed, it's fair to say that there is considerable controversy around how it is currently happening, especially at KS 1 and 2. And of course, the issues continue in secondary schools, not least because of the new emphasis on GaPS in GCSE marking schemes. This book – part of a series co-published with the National Association for the Teaching of English – takes into account the latest standards and expectations, but thoughtfully contextualises them within the bigger picture of what students genuinely need to know, and why, before suggesting creative and relevant ways to improve learners' language skills across the curriculum. It's positive, inspiring and enormously sensible – if you only read one book about teaching grammar this year, make it this one. And if you weren't planning on reading any; change your mind.
Making YouTube Videos
(Nick Willoughby, Wiley, £8.99)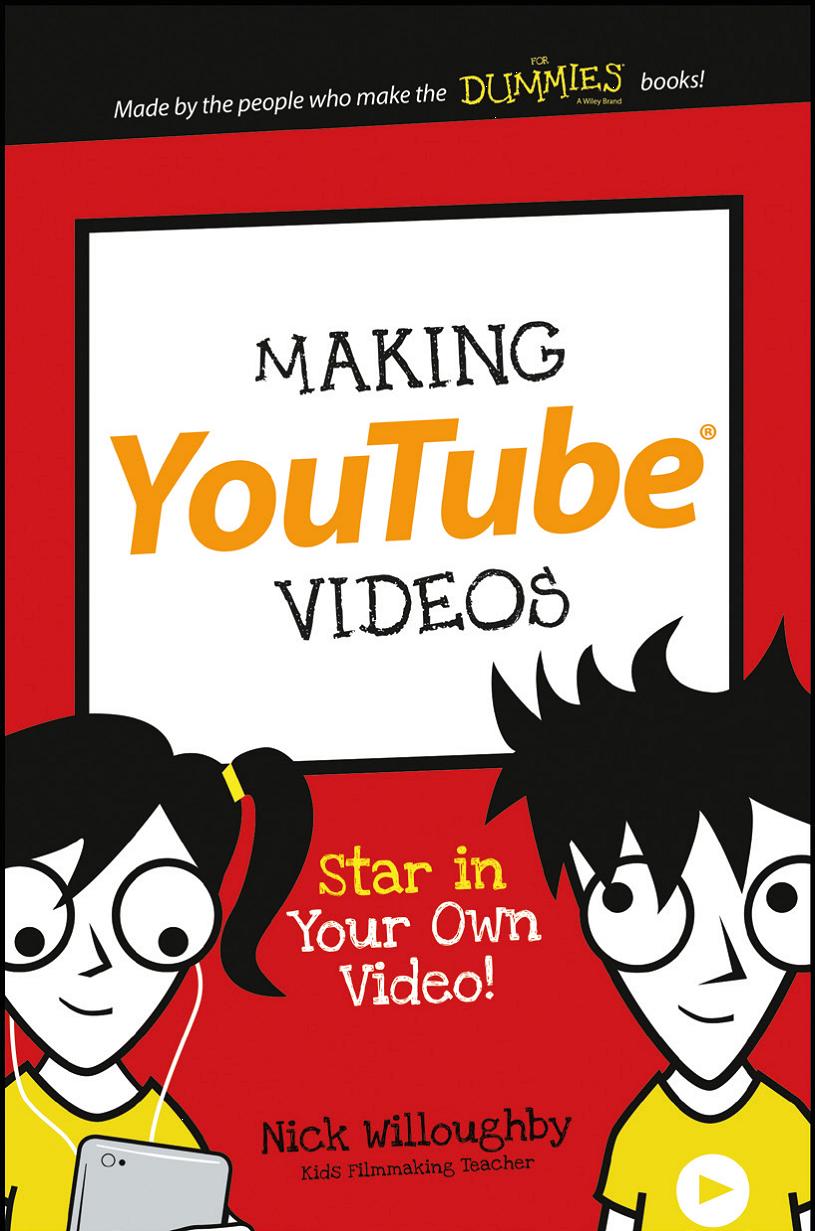 This book is part of the ever-popular 'For Dummies' range, and is targeted at youngsters. In a sense, it's overkill; after all, what could be simpler than just switching on a phone, recording something, uploading the result to YouTube, and then waiting for the book rights offers to flood in? Doing something easily, however, is not necessarily to do it well – and everything you need to know, or at least to be aware of, in order to be a top-notch YouTuber is contained within these pages. For example, there is a section on different kinds of cameras, and their advantages and disadvantages. Did you know that DSLR cameras can overheat? It's little tips like this that make the book useful, along with sound advice on using microphones, titling, and obtaining permission to film people. The use of "Do your thing!" (twice) instead of a proper instruction is unfortunate, but on the whole this is excellent value for money and a must for your classroom bookshelf. Reviewed by Terry Freedman
Because you'll never meet me
(Leah Thomas, Bloomsbury, £7.99)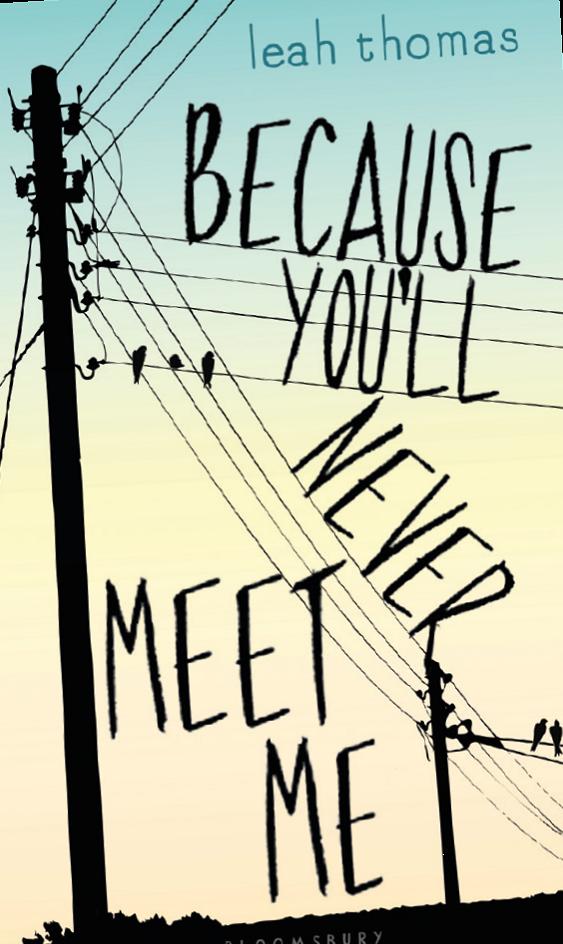 A gripping story, an immersive world; Because You'll Never Meet Me is a one of a kind story, following the unlikely friendship between two boys, Oliver and Moritz. They are polar opposites who build up a striking bond through the use of letters, however, they can never meet in person; if they did, one of them would most certainly die. Oliver is a teenager with a lively imagination and a bizarre disability; he's adventurous, courageous, lives in the woods with his mother. Moritz has a disciplined mind, and no eyes. Cautious and careful, he lives in a flat with his father. Together, the boys become an inseparable force, learning from each other's experiences and supporting each other when things seem bleak. But when a secret about their disturbing past is lifted, will things ever be the same again? The key selling point for me is that the story is told through the letters the two boys send each other, giving the book more depth than any other I've ever read.
Half Lost
(Sally Green, Penguin, £7.99)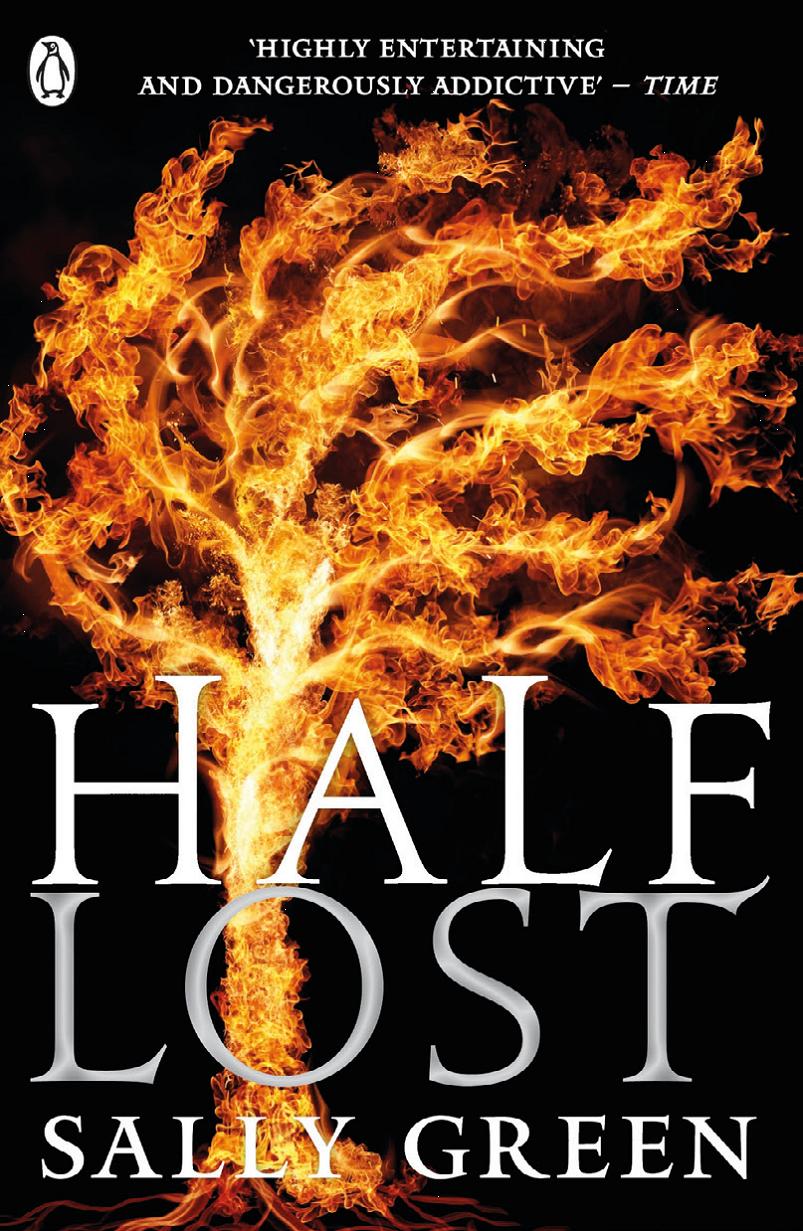 The first installment of Sally Green's powerful trilogy about the endless battle between the forces of darkness and light, set in a modern-day England where Black and White witches live in secret alongside humans – Half Bad – was a phenomenal success. It holds the Guiness World Record for 'most translated book by a debut author', and the film rights were snapped up almost immediately, with Karen Rosenfelt (Twilight) to produce. Half Lost brings the story of Green's conflicted protagonist, Nathan, to its conclusion – and, like the previous two books, is an intense and violent reading experience throughout. The stark, visceral details are by no means gratuitous, however; this is a precisely imagined physical and social landscape, and the author is not interested in predictable romance with a magical veneer. This is a series about survival, and the harsh, painful choices that often must be made in order to realise it; the ending is both uncomprising, and deeply poignant. An exceptional YA offering.
Heartsong
Jane Ray and Kevin Crossley-Holland, Orchard Books, £9.99)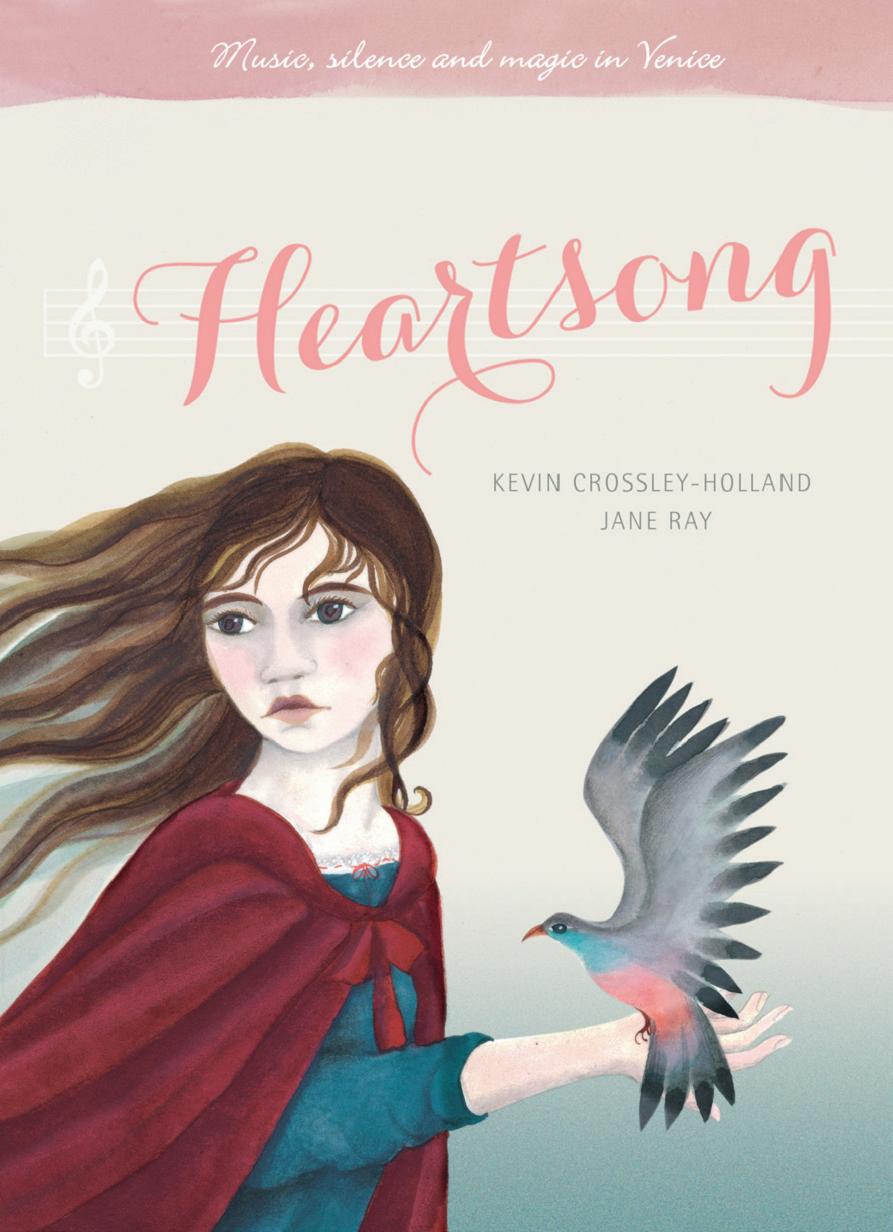 This lyrical, haunting gift of a book gently and memorably unfolds the tale of Laura – a voiceless orphan whose life is transformed through the power of music. The evolution of Laura's story is, in itself, compelling; it begins with a trip to Venice taken by illustrator Jane Ray, during the course of which she visited the Vivaldi Museum and learnt about the Ospedale della Pieta, an 18th century orphanage run by nuns, where a young Anthony Vivaldi was director of music for some years. Laura's name appears on a list of foundlings who were raised there, and Ray was inspired to wonder about her history, and draw her a life, which was eventually put into words by award-winning author Kevin Crossley-Holland. Achingly beautiful, deeply moving and exquisitely illustrated – with Vivaldi's Four Seasons always playing between the lines on the pages – this very special short novel is a work that could surely unlock poetry in the soul of the most pragmatic reader.
Meet the Author
Why do you think dystopian/fantasy series are so popular with young readers at the moment?
These stories mix heroic characters and exciting plot with moral issues about society and how we treat each other. There's usually a bit of a love story in there too, so they have a lot to offer if they're done well. The dystopian theme, like the vampire theme before, is reaching saturation point and it's becoming harder for each writer to bring something unique to the genre. However, I still see so much opportunity to say more, for example in the case of Half Bad I've created a world of witches not wizards, the male protagonist is bisexual and I try to be unflinching and 'realistic' in showing the brutality of this world (my pet hate is the glossing over of violence in YA). Most of all I've tried to highlight the complexity of the world – things aren't simply black or white.
Do you think there are enough positive, non-stereotypical gay characters in children's and YA fiction?
No. I'd like to see more lgbt+ protagonists where the story isn't a coming out story or isn't about some issue to do with being gay/lesbian. I love Andrew Smith's Grasshopper Jungle, which has a bisexual lead, and David Levithan's novels are wonderful for showing truly three dimensional, non-straight characters. However, there's still so much scope for more stories with lgbt+ characters, which is really exciting as I'm sure these will be written.
What are the benefits of creative writing for teenagers?
There are two main parts to the creative writing process – writing and editing. In the writing bit you develop empathy with characters different to yourself, confidence in your views and how to express them, and yes, you can learn to be more creative. Possibly even more important, and often completely overlooked in schools, is the editing process. This involves receiving feedback and working on a piece for days or weeks to improve it (in the case of a novel this process lasts months). Teenagers would benefit too from being editors – giving feedback is a great way to learn about writing as to do it well means analysing what is right and wrong with a manuscript and finding a way to communicate that in a supportive way. That is where you really learn about empathy!
Should schools make more space in the curriculum for it?
It would be great if that were possible.
You may also be interested in...