Language Show London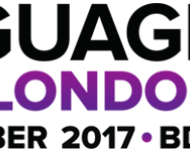 Date: 13th October 2017
Region:
London
Venue:
The Business Design Centre (BDC)
Share this page:
Join thousands of language learners, teachers and professionals at Europe's largest dedicated event for languages.
Discover a wealth of learning and teaching resources, careers advice and networking opportunities – all in one place! Featuring seminars, exhibitors, free language taster classes and much more… it's an essential diary date for anyone with an interest in languages.