With school life finding its new rhythm, we understand that there are many things to consider about your school building and its facilities.
When planning a new school washroom area for example, it is important to create a space that is safe, accessible and inviting for all – and it needs to be as easy to plan as possible too!
That's where we can help.
Hassle free
School toilets need to be safe, durable and easily cleaned. The school washroom environment is a busy one and the last thing your school needs is to have the hassle of constant maintenance and upkeep. Aside from the daily cleaning routine, your school toilets should look after themselves.
At T-IPS we understand all this and that's why our promise to you is to install only the highest quality, longest lasting washroom cubicles, duct panelling, vanity units and sanitaryware. We aim to create washroom areas your school can be proud of.
A complete service offering

T-IPS Washrooms has been in operation for seven years now and alongside providing high-quality interior solutions, our priority has always been to listen to our customers and understand the challenges that a building project can come with and how we can help overcome those challenges.
We recognise that the undertaking of a project such as a new school washroom can seem complex and full of choice. We can take the headache away by guiding you through each step of the process, from first design ideas and different budget options, to your final installation and aftercare.
We have a 'complete offering' which includes everything from flooring, lighting, tiling and joinery to finishing touches such as mirrors and other complementary accessories.
Therefore, you have one point of contact, one order to place and one channel of conversation. That's how we believe we can make your new washroom project as easy and pain free as possible.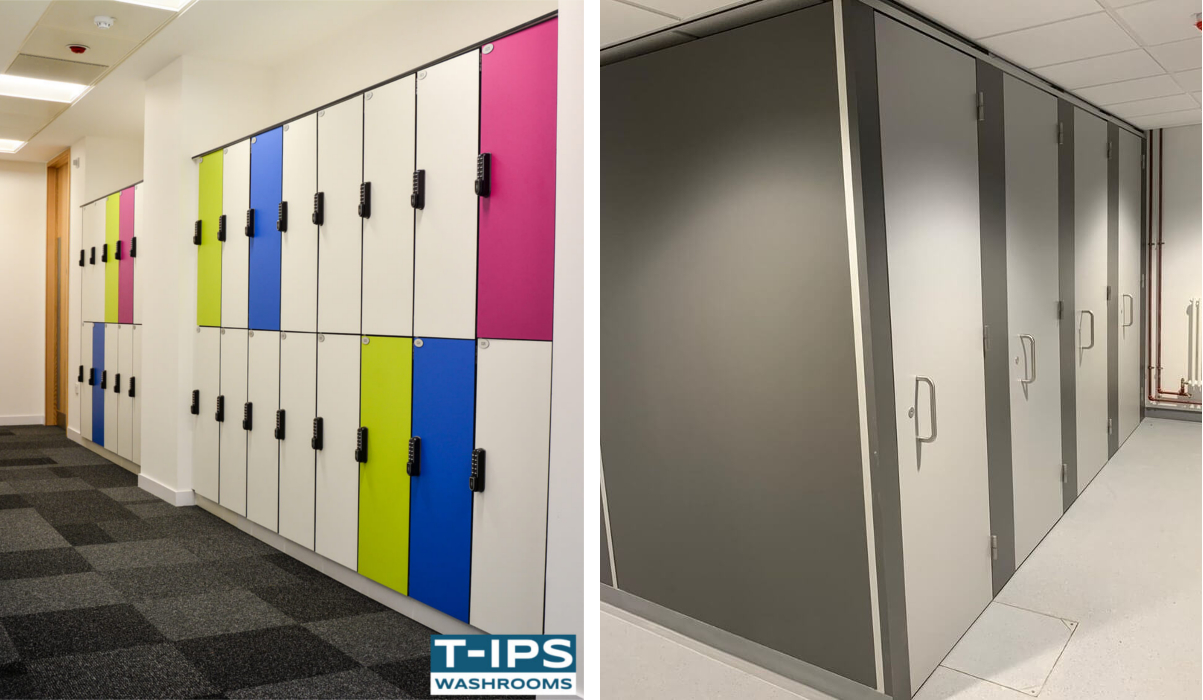 Durability = value
When it comes to choosing the right products for your school, we know that durability is key. This is how you really ensure your school budget is spent wisely when it comes to purchasing building materials and services.
At T-IPS we are on hand to help and advise on the best material choice and design options to create the longest lasting solution for your school.
Industry leading supplier network
Our supplier network is comprised, exclusively, of the industry leading washroom cubicle manufacturers and so we can offer you complete confidence and reassurance that your school washroom will stand up to the most rigorous of demands.
All products have been designed by a team of experts who work solely on developing the safest, sturdiest and best-looking school washroom products in the marketplace. Therefore, whatever T-IPS Washrooms install for you, you can be assured it is tried, tested and trusted to last.
All products come with rock-solid product guarantees and detailed operation and maintenance guides (O&M), so you always have a comprehensive point of reference for your aftercare once installation is complete. (We will of course also always be here to answer any aftercare/maintenance question you may have.)
Safety
As with any school purchase, it is imperative to ensure that your students are kept safe at all times.
We pride ourselves on understanding the intricacies of proper and safe washroom installation, from laying smooth-and-sturdy floors and skirting to ensuring that washroom panelling has as little dirt traps as possible and access to services behind urinals/WCs and basins is secure and accessible only by designated personnel.
All our site team and fitters are DBS checked and adhere to all current Covid-19 guidelines when operating at your school.
Anti-bullying
Secondary school washroom areas also need to offer a private environment to help combat bullying in school toilets.
In answer to this we can offer a complete privacy option on many cubicle ranges. Toilet cubicles can be taken right up to ceiling height, and at floor-level divisions sit in continuous U-shaped channels so that camera phones cannot be slid underneath or over the top of cubicle divisions.
Visiting the school washroom can cause anxiety for many reasons and we want to work with you to ensure that any challenges can be overcome with the right design and product.
Unisex provision
The provision of unisex washroom environments, is something that we understand many schools want to offer their students.
As well as offering a safe space for students who identify as transgender, it can help towards the feeling of safety for all students if you can provide your school with washroom areas that are self-contained and private.
Having floor-to-ceiling cubicles in common areas means that school toilets are no longer tucked away behind doors where it becomes difficult for teachers and support staff to supervise.
Having a unisex washroom environment means that the ground is laid for an area that is accessible for all, at all times.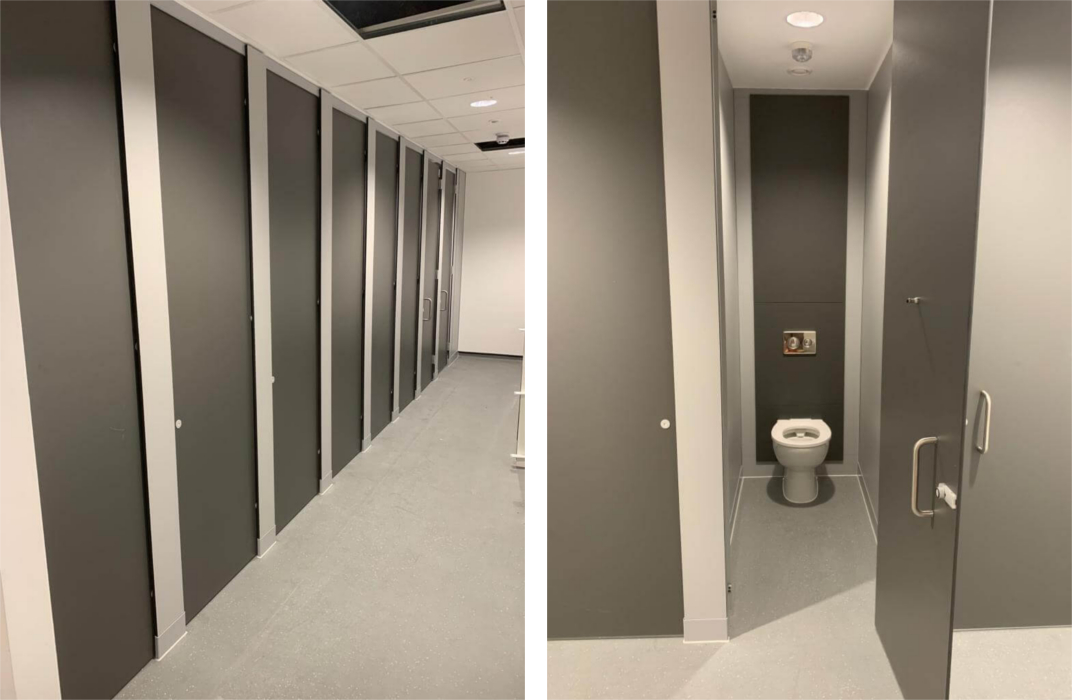 Stylish as well as safe
As well as practicality and functionality, secondary school toilets also need to tick the box when it comes to looking good. That's why we have an extensive range of colours and finishes to offer such as:
• Complementary colour palettes
• Mirror Units
• Stylish signage options
• Wide material choice
• Contemporary but functional sanitaryware and brassware
• Complementary products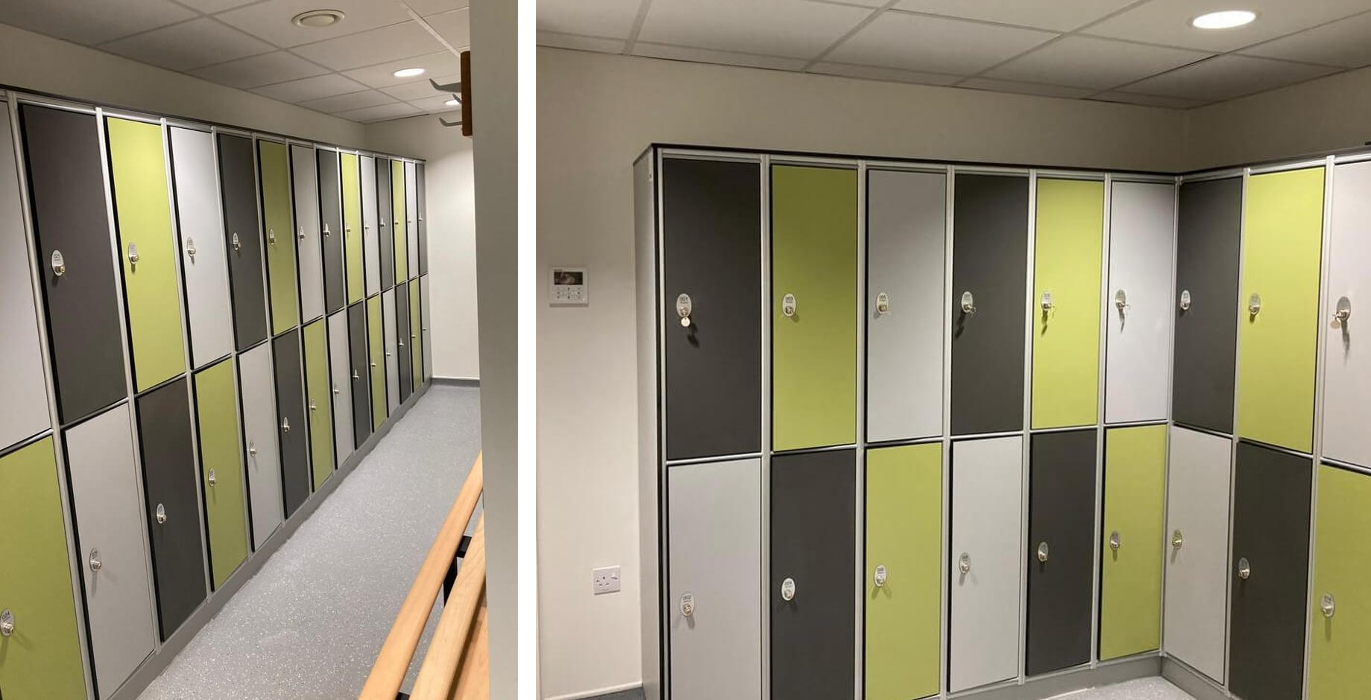 For more information on planning a school washroom project, please get in touch here or give the team a call on 01782 389 400.