Get Set to Eat Fresh has announced the return of Kevin the Carrot, the star of Aldi's Christmas advert for a fourth year running, with the new healthy eating resources for secondary students titled 'A Christmas Campaign'.
Aldi has released limited-edition Christmas-themed Kevin soft toys, to be won in a prize draw for schools who register by 14 December.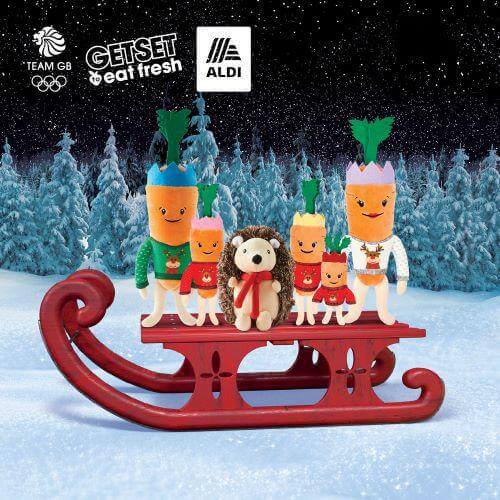 Get Set to Eat Fresh
The Get Set to Eat Fresh initiative teaches young people aged 5-14 about eating well and gives them the skills and confidence to cook fresh, healthy meals.
All Get Set to Eat Fresh resources are packed with a wide variety of flexible, curriculum-linked content, including films, downloadable student sheets and lesson plans, alongside online content for students, teachers and families.
Each of the Get Set to Eat Fresh resources have been designed to allow you to pick and choose activities to suit your lesson, class and wider school community.
Sign up now to access the free resources and join the community. It's quick and easy and will make it easy to keep you up to date with all the latest news.
Kevin's Christmas Resources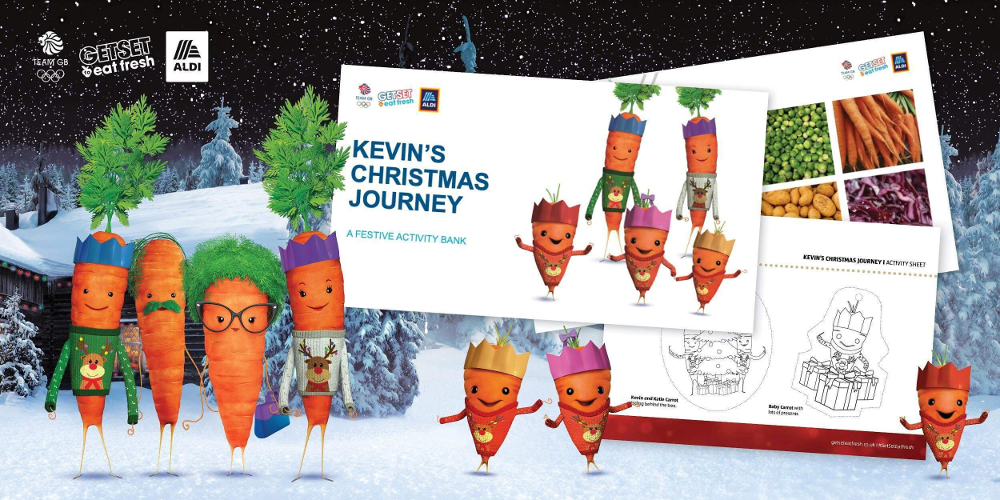 The latest secondary addition to the programme's bank of free, downloadable resources, is 'A Christmas Campaign', that challenges students aged 11–14 to create a persuasive advertising campaign.
As part of the 'A Christmas Campaign' resource, students can take a behind-the-scenes look at the techniques, skills and roles needed to create an Aldi Christmas campaign, and are challenged to apply this knowledge by developing their own advert for a school celebration or to inspire people to stay active and/or eat well over the holidays.
This adaptable resource offers cross-curricular links to English, PSHE and media studies and can be used in the classroom and at home.
Key learnings from this resource include listing key persuasive and creative techniques that help create an effective advertising campaign, naming different skills and careers linked to creating an advertising campaign, identifying and analysing a target audience, objective and platform for a campaign and how to create your own persuasive advertising campaign.
Activities
A Christmas Campaign
Use the Christmas Campaign presentation to explore Aldi's Christmas advert and guide students in creating their own campaign. Discuss examples of Christmas adverts and watch the Aldi Christmas advert to explore the purpose and features of a Christmas campaign. Ask students to develop their own Christmas or celebratory advert to persuade others to either attend a school Christmas/celebration event or stay active, and eat well, over the holidays. Activities vary from quick 5-15 minute starter activities/brain breaks to a selection of longer activity ideas to build on the initial discussions.
Advert Brief
Use this activity sheet to help students analyse their chosen brief. Students can consider key questions on defining objectives, considering their target audience and considering any problems they might face in the development of their campaign.
Advert Planner Activity Sheet
Use this activity sheet to support students in planning their advert. In this sheet, students are asked to consider planning questions for the advert such as what is their key message, what is their slogan and where their advert is set.
Where can I find the resources?
For more information about Get Set to Eat Fresh and the new Christmas resources visit: getseteatfresh.co.uk/resources/kevinschristmasjourney.
You can also share your excitement by tweeting @AldiUK and @TeamGB using the #GetSetEatFresh.