Education company EVERFI has launched two free digital courses for secondary students in the UK, following their huge success in the US.
The two courses, Ignition and Endeavour, teach young people aged between 11 and 14 years old valuable life skills including how to stay safe online and how to explore careers in science, technology.
The courses use interactive games and real-life scenarios played out by cartoon characters to engage pupils of all abilities.
The courses aim to help create a more equal society by providing pupils with life skills that prepare them for a brighter, happier, safer and more resilient future and raise their aspirations.
The courses are free for all UK schools and at no point will schools or teachers have to pay for any part of them. The courses can be used flexibly in class or at home.
All the courses are written and developed by subject specialists, have been tested and reviewed by UK teachers and are based on robust evidence.
They have been successfully used in thousands of US schools before being adapted for a UK audience. Teachers using the courses receive comprehensive impact reports that show how much their pupils have learnt and understood.
Ignition
Ignition teaches 11 to 14 year olds the practical steps they need to take to protect themselves, and their privacy, online.
It helps pupils understand how to evaluate the accuracy and perspectives of online content and supports them to safely and confidently navigate the digital world, with consideration for themselves and others.
The course further introduces students to modern digital health concepts such as digital emotional intelligence, digital dependency, online privacy and evaluating content for accuracy and perspective.
From this autumn, online safety has been included in the Personal Social and Health Education (PSHE) school curriculum in England making online safety an important issue for teachers and young people going forward.
Ignition gives young people, among other things, a strong grounding in data privacy and the benefits and perils of online communities, as well as an understanding that not everything they see online should be taken at face value
The course uses flexible, simple real-life interactive and animated scenarios and role play to engage, teach and stretch pupils' critical-thinking and problem-solving skills. The course is linked to national curricula in PSHE, Computing, Design & Technology and Personal Development
Ignition has been widely acclaimed in the US and Canada, with more than 3.5 million pupils completing the course since 2010. It has now been adapted for the UK market.
You can find out more about Ignition and how your school can get involved here: everfiteachers.co.uk/everfi-courses/ignition.
Endeavour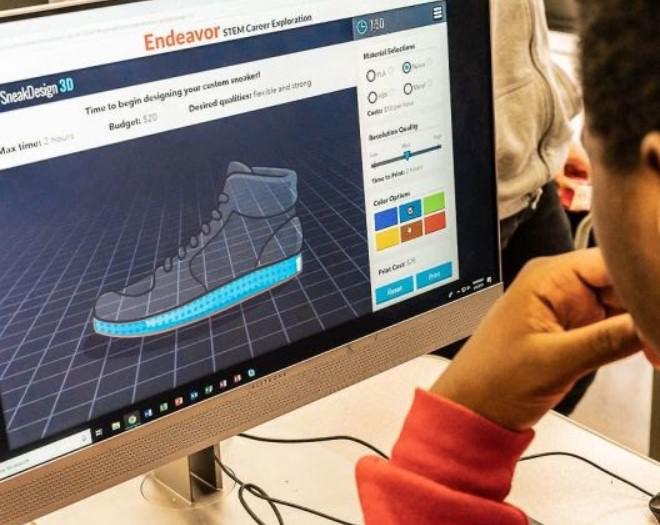 Endeavour teaches 11 to 14 year olds about the huge range of career opportunities within science, technology, engineering and maths.
It gives real-world examples of STEM careers and is designed to appeal to those who are less confident in these subjects, as well as those who may already be considering a career in a STEM subject.
Students complete an interactive self-assessment where they dig deeper into their interests, skills, and aptitudes. Based on this, they are shown several career opportunities.
Students are also asked to think about the home of the future and to act as engineers at a music software company, analysing content and user data to create a 'perfect playlist'.
The course shows how critical STEM subjects are in our lives, for example in the fields of fashion, technology and music.
Endeavour has been widely acclaimed in the US and Canada with more than half a million pupils taking the course over the past three years.
You can find out more about Endeavour and how your school can get involved here: everfiteachers.co.uk/everfi-courses/endeavour.