Teacher Sam Westaway, of Atrium School, discusses what his students got out of taking part in The Bright Ideas Challenge…
---
It's real world learning
The competition supports real world learning by getting students to think outside of the box and imagine ways to power cities of the future.
It helps inspire them to think about how science, engineering and creativity can be used to make a real difference to the world and gets them excited about career possibilities for the future.
At Atrium we use project-based learning to link our lessons with the real world, so the competition sits perfectly within that. The competition inspires a drive for students to go above and beyond with their entry. There is no ceiling for how far they can go with the project.
It's completely free
The resources are all free and a fantastic starting point to launch the competition with students. They include a step-by-step Teacher Toolkit, Student Workbook and a Classroom Presentation centred around four videos, to help guide them through the competition process.
These are easy and inspiring to deliver and have been carefully aligned to the curriculum.
It's also truly cross-curricular. When we're delivering the competition at Atrium, we look at it as part of sustainable energy in science, data collection, energy and scale in maths and design in Design Engineer Construct (DEC).
It develops soft skills
As part of the competition, students work in teams of up to five. This emulates the workplace and encourages them to think about their individual skills and interests and how they sit within the team.
It offers students a fantastic opportunity to develop problem-solving and communication skills working with their peers. I've witnessed pupils taking on leadership roles undirected, providing support to other team members whilst also stretching themselves.
It's great to see students showing this kind of leadership potential, as well as other skills that prepare them for the workplace such as collaboration, communication and problem-solving.
It supports creative thinking
As part of their entry, students are asked to come up with something innovative and consider how it will work in practice. Initially they write their ideas up into an entry form and must think clearly and concisely to ensure their idea fits within the word limit.
Our team's winning idea was 'Energy Walk Ways' which would see blocks made of piezoelectric crystals installed into high footfall areas across future cities.
These blocks would convert the kinetic energy created by pressure and movement on a mass scale into electrical energy, generating this would contribute power to surrounding buildings.
The competition also encourages them to think about supporting materials to accompany the proposal such as CAD, video presentations and physical prototypes.
The prizes are amazing!
As well as inspiring younger students, the winning team took part in a unique STEM experience where they got to see what other technologies are on offer and meet other contestants.
As a small school, to have an injection of cash is positive for everyone's learning.
With the prize money, we've managed to purchase new hands-on equipment like pillar drills as well as items to enhance future projects of the future such as 3D pens and hand controllers for state of the art VR, so students can interact with the buildings designs they're doing.
Despite the fact that Atrium is a design and build school made up of 90% boys, the winning teams have all been girls.
Sam Westaway is a teacher at Atrium School, a studio school for students in Years 9-13 specialising in the built environment. In 2018, a team from Atrium was named regional winner in Shell's Bright Ideas Challenge.
---
To find out more visit shell.co.uk/brightideaschallenge today to start inspiring your students about the role they could play in shaping a better world through science, engineering and creativity.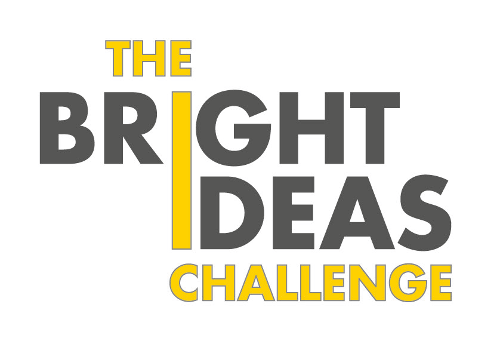 You may also be interested in...